Okay, so during the week I work nights so my dinners mostly consist of sandwiches and Subway. During the weekends I like to cook but always have a hard time spending hours on prepping a meal that will be enjoyed by only myself (I have an easier time cooking for others for whatever reason). So, I've sought out and made my own recipes that are not only easy but fast with minimal cleanup. I plan on updating this thread as time goes on.
First meal
:
Kielbasa with sauerkraut & spaetzle.
Yes, this dish is very Germanic. It also involves ingredients that my ex would never let me use, namely:kielbasa, sauerkraut, and spaetzle.
Ingredients:
-Kielbasa
-Sauerkraut
-Spaetzle
-Salt & pepper
-Paprika
-LaRue Dillo Dust
-Butter
-Beer
Normally, I like one-pot meals when I'm cooking for myself. Less dishes = less work = more time to masturbate. However, with this dish I'm go out on a limb and use 1 pan and 1 pot. You can alternatively throw everything in one dish but I like it this way better.
1) Put a pot of water on high. Add some salt and bring to a boil. Add spaetzle
2) Slice kielbasa and put in pan along with sauerkraut, beer, paprika, Dillo-Dust, and salt and pepper. Cook at medium. Add enough beer to at least half-way cover the sausage.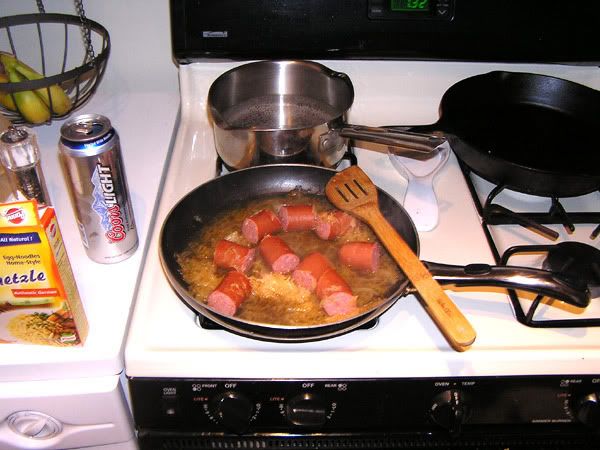 3) Cook spaetzle until tender yet firm.
4) Drain spaetzle. Add a bit of butter if you prefer
5) By this time, the kielbasa and sauerkraut should be cooked through. Serve with a slotted spoon to avoid excess liquid
Plate & Serve!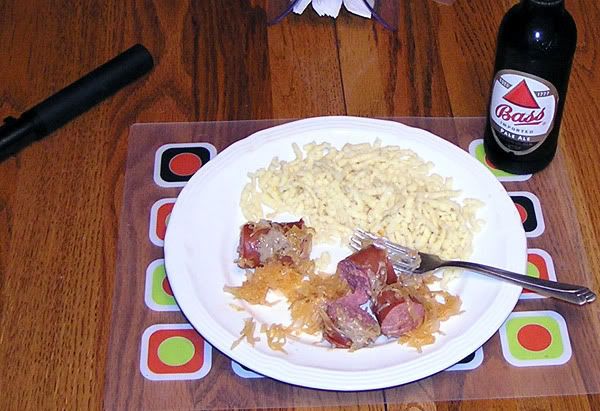 Goes well with a nice spicy brown mustard.
An alternate way is to skip the spaetzle and add a cubed potato to the pan /w the kielbasa. Bring to a boil, cover and simmer until potatoes are cooked through and then serve.
Second Meal:
Kielbasa /w rice and beans
Ingredients:
-Kielbasa (guess what was, "Buy one get one free" this week?)
-Can of black beans
-Rice Sides: Creamy Chicken
-Pepper (plenty of salt in the, 'Rice Sides' packet)
-LaRue Dillo Dust (anyone else seeing a trend?)
-Garlic Powder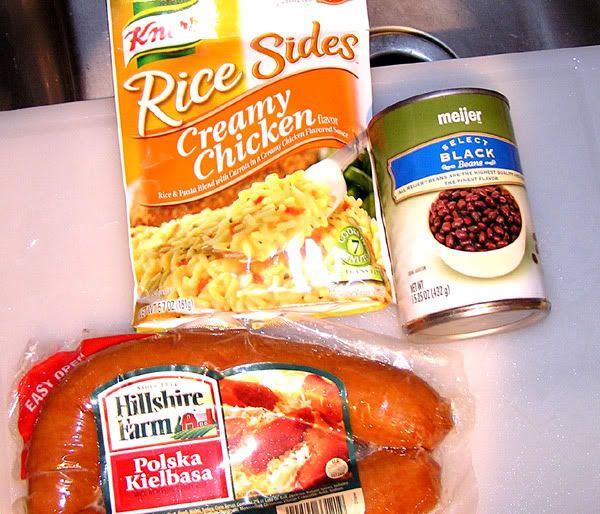 1) Slice the kielbasa like shown: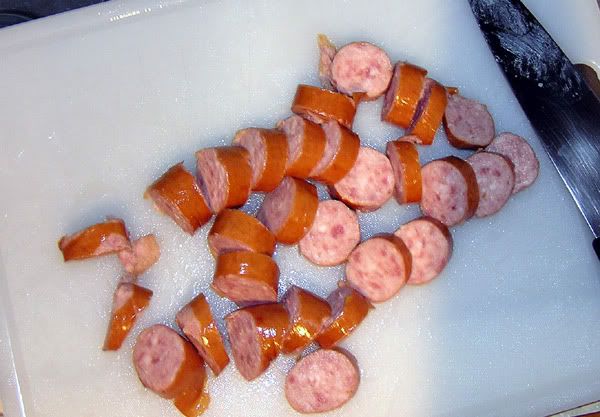 2) Put a pot of water on (the rice side will have directions on it, forget that and add ~3-4 cups of water)
3) Put rice contents and kielbasa in pot as it warms up
4) Drain and rinse beans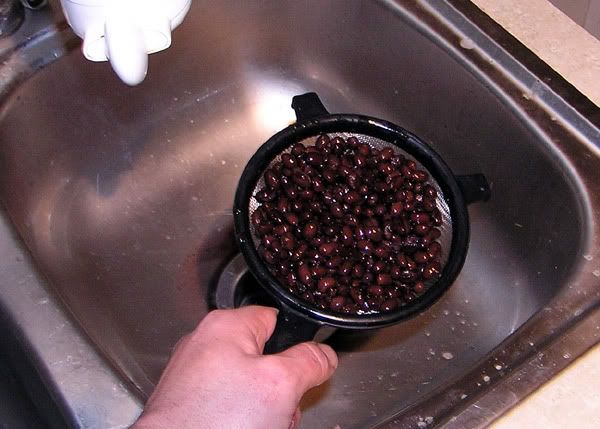 5) Add black beans to pot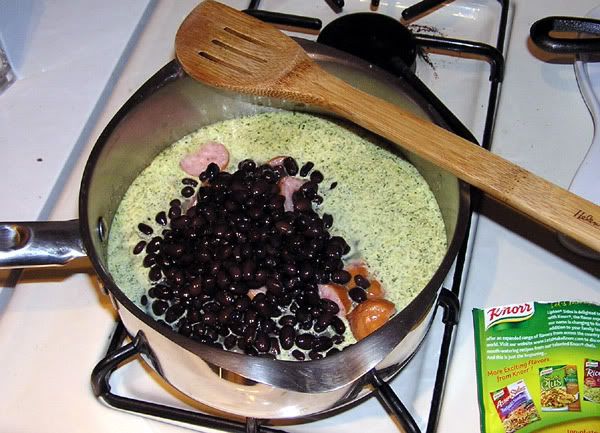 6) Add pepper, garlic powder, and Dillo-dust to taste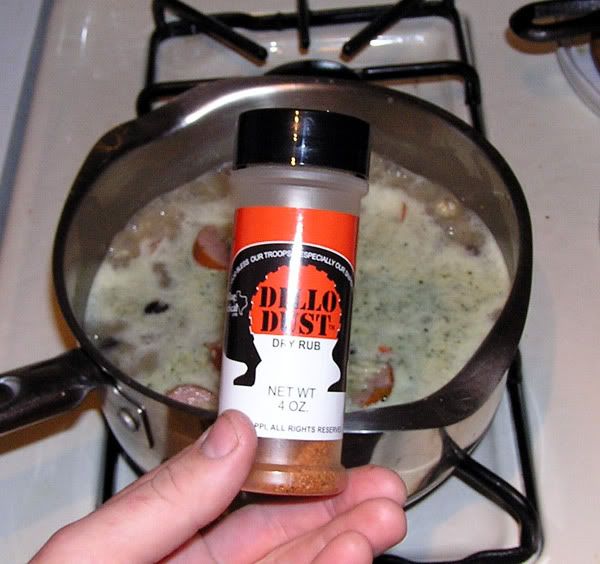 7) Bring to a boil and cook until thickened (this will depend largely on how much water you added--call it 10 minutes). Make sure the rice is cooked through.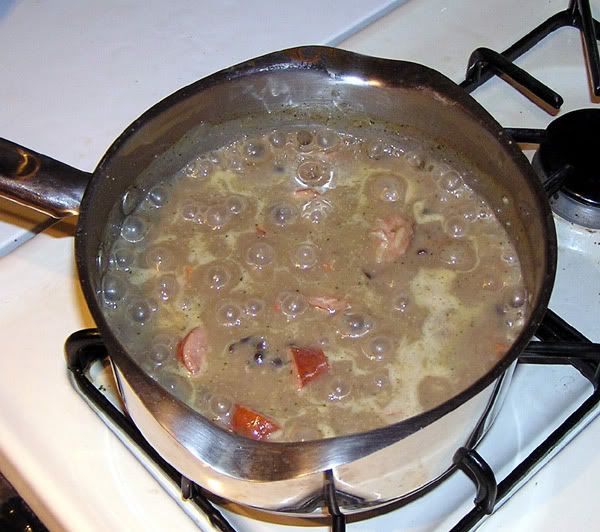 Plate & Serve!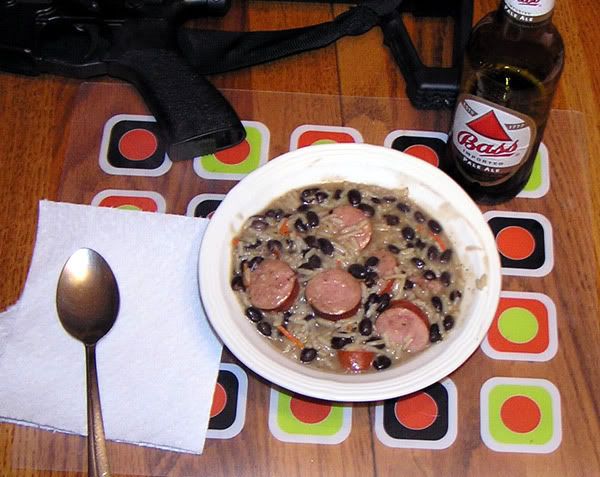 Clean-Up is very easy. Just throw everything in the dishwasher with the other normal items you stick in there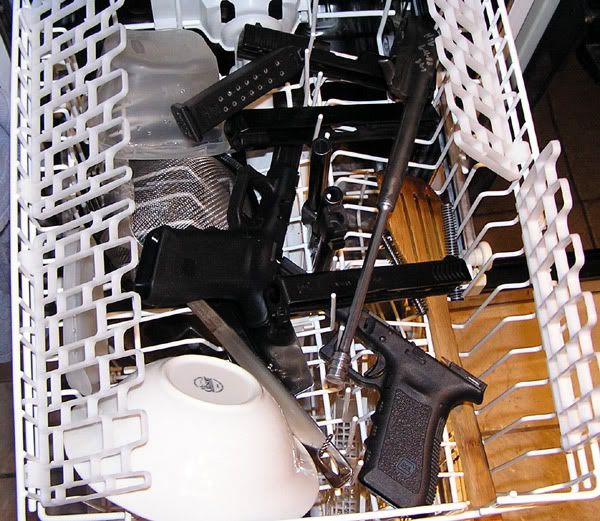 If you really dick the dog and everything tastes bad, just fall back to the old normal dinner routine: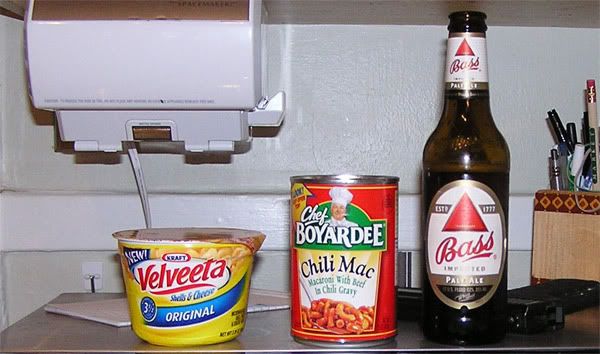 More to come as I go on....
_________________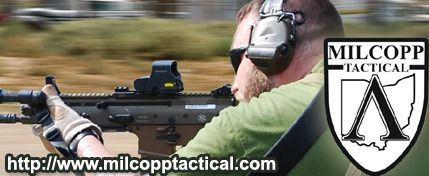 Dave Merrill
Instructor for MilCopp Tactical LLC.
Rifle first. Rifle last. Rifle always.
Civilian Scout wrote:
No one buys a Taurus because it's the best option available.