Hello everyone, I am an engaged guy with his fiance down in north carolina from new jersey, then i would need to bug out across the state to western NC with her on the back. all in all i would ve bugging out about 800 miles i needed something that could carry enough gear, be reliable, and be able to go offroad to go around traffic. so i settled on something i have always wanted even before i got into prepping. a dual sport motorcycle. i know there are a lot of downsides to having a motorcycle as a primary bug out vehicle but i think the benefits outweigh the negatives. its more maneuverable around abandoned cars, its quicker and by the time you hear me i'm gone. Any way on to the pics. I don't have too many but i will try to cover what i did.
here it is when i first started, a brand hammerin new 2011 dr650 bone stock with 500 miles.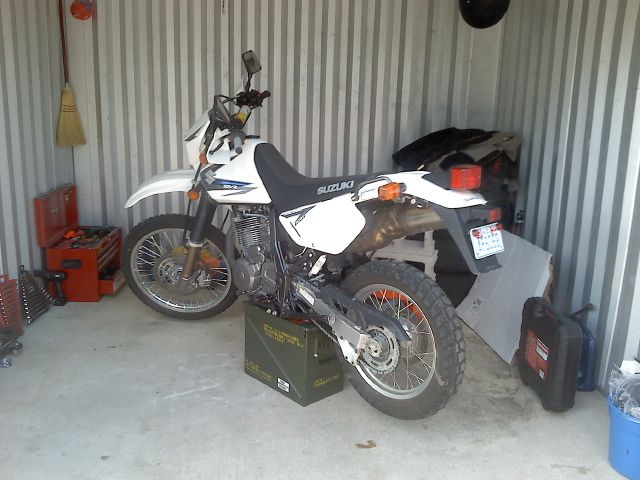 here it is about half way disassembled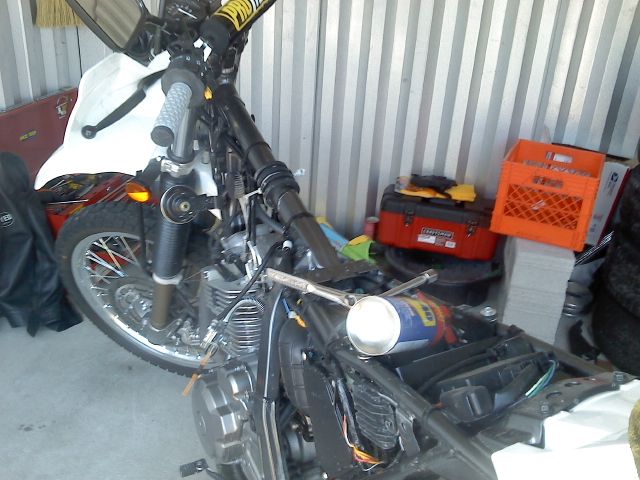 here it is neked (motorcycle porn
)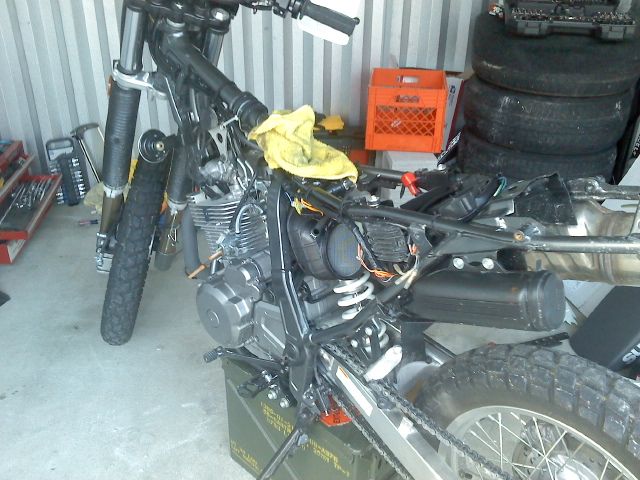 And here it is in the painting stage, i used krylon fusion for plastic their camo brand, its OD TAN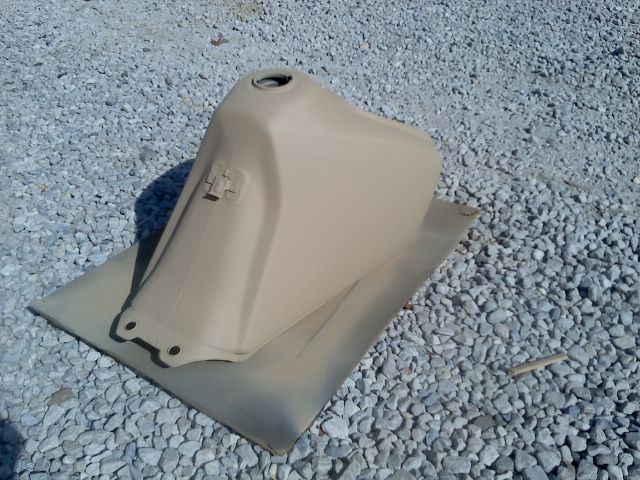 funny story is that i was going to go with OD Green but i couldn't find any when i was buying the paint at walmart
And here it is halfway put back together, i want to join the ZS fleet and put the ZS symbol on the tank and the number on the side panels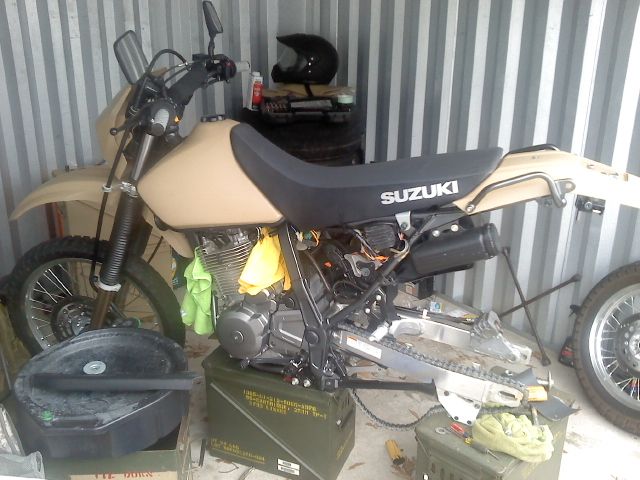 I am waiting on the parts i ordered from Procycle to get here and i will take a few pictures and put them up here for you, I am getting a better carb for it to smooth it out (stock one is a vacuum operated piece of shit.) i opened the airbox up on it and put a high performace triple stage filter on it. I am putting on a non vacuum operated petcock, the suspension is getting reworked and last but not least i am getting full FMF exhaust. sooner or later i am going to put some more off road oriented knobbies on it and get a hard bad rack so i can mount my 20mm ammo cans i painted to match.
More to come soon folks