My two Ford Transits, both very rare and both hard as nails! Armoured Transit on the left, County 4x4 on the right.
Firstly, the 1990 Ford Transit County 4x4. 2500cc diesel, 5 speed manual 'box, NP208 transfer box with high and low ranges, Dana 44F front axle, Salisbury 53 'G' rear axle, 5.83:1 diffs, Deestone 7.50x16 tyres, sand-filled custom bullbar, remote engine start/stop, aux tank, water tank, alarm/tracker system with GSM control, CB & PMR radios, GPS speedometer, bucket seat and 5 point harness for driver, crewcab with bench seats and storage, triple battery system with solar charging and split charge relay, multiple work/spot/alley lights, front and rear strobes, onboard air/power/welding plant, inverter, Windows 7 carputer with 7" touchscreen, front and rear cameras with IR nightvision, DRLs and multi-function siren/PA.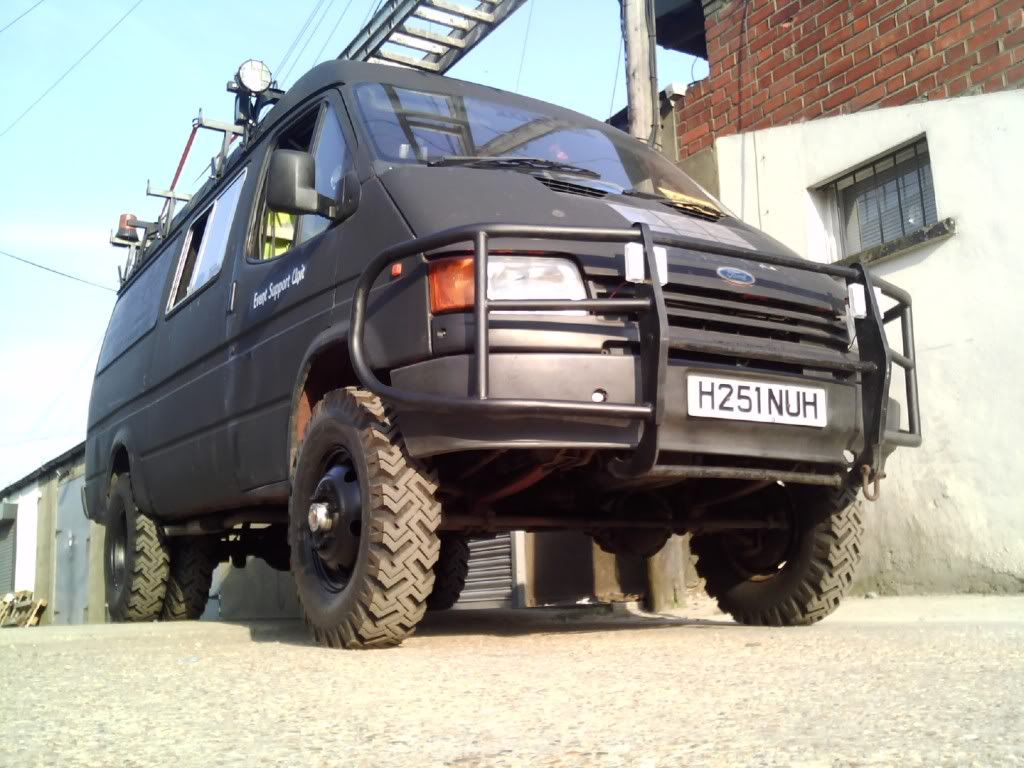 Next is the armoured 1988 Transit 130. 2500cc diesel, 5 speed manual 'box, bulletproof windscreens and side glass, fully lined and armoured doors and cab floor, armoured rear loadspace with spy windows, roof hatch, ventilation system, attack alarms, engine protection panels, reinforced front bumper, anti-riot bullbars and windscreen protection grilles. This van is a rare survivor, most armoured security/CIT vans were crushed or cut up so villians couldn't get their hands on them and work out how to break into them! It has been in film and TV work, most recently in the Guardian newspaper's 'Three Little Pigs' advertising campaign. Bullbars, grilles and police logos are removable, as are the rear wheel spats.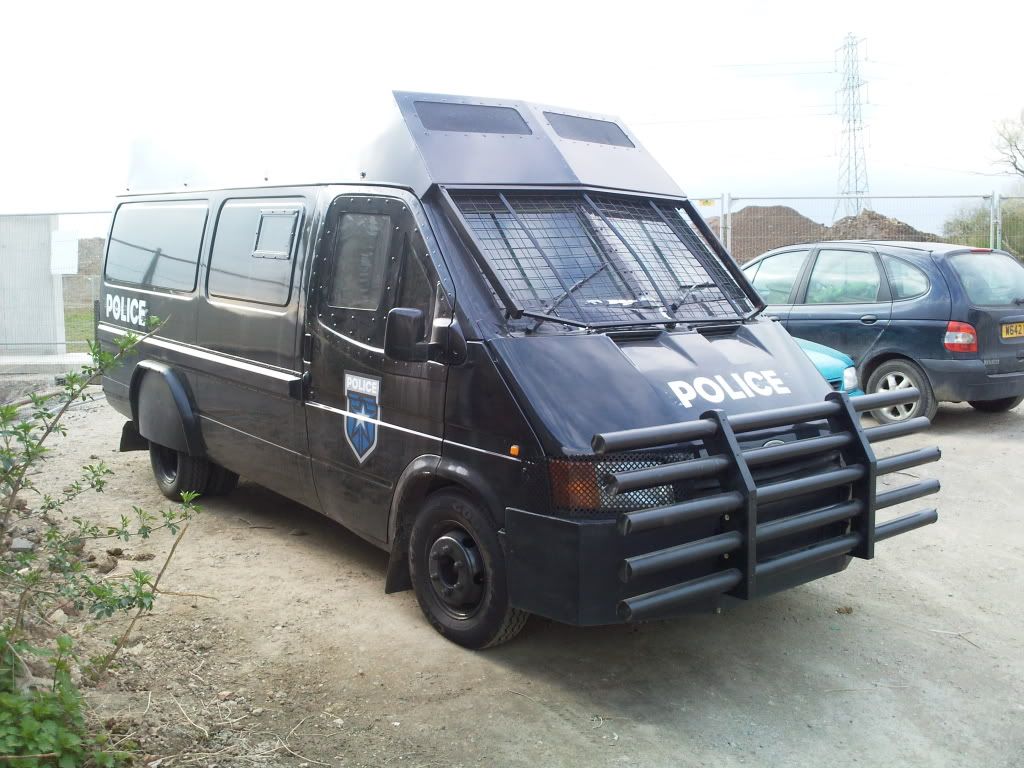 Both sport the rat look, 'Mad Max' styling, and have plenty of potential for BOVs. Hope you like!