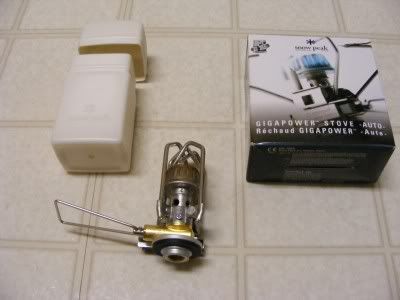 SnowPeak GigaPower w/ Piezo Igniter
http://www.snowpeak.com/stoves/backpack ... -100a.html
" onclick="window.open(this.href);return false;
Available:
http://www.rei.com/product/643058/snow- ... with-piezo
" onclick="window.open(this.href);return false;
Specs:
Dimensions: 3.6 x 2.0 x 1.8 inches
Average boil time: 4 min. 16 sec.
Piezo electric ignition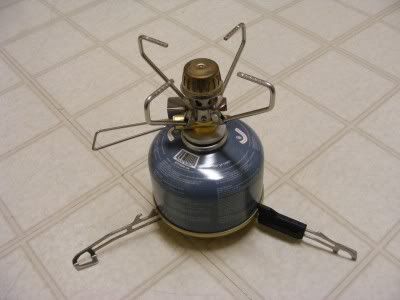 So, I'm not going to lie, I was looking for something to replace my Brunton Raptor. (Raptor review here:
http://zombiehunters.org/forum/viewtopi ... 14&t=64380
" onclick="window.open(this.href);return false; ) I still wanted something that would be compact for backpacking, run on iso-butane, and have a piezo igniter. After a some research, and hands on evaluation, I decided to purchase the GigaPower. I'm happy I did. First thing that caught my eye as I opened the box is that it came with a nice plastic case. I feel like it would do a good job protecting the stove in the bottom of a pack. Setup was easy. The legs fold out easy, but they have enough resistance that they don't flop all over the place. I hope that is the case the length of it's life. It's a sturdy stove, and feel like it could take a drop and still work. So far I'm really pleased with this stove, and it'll be accompanying me on a backpacking trip in the near future.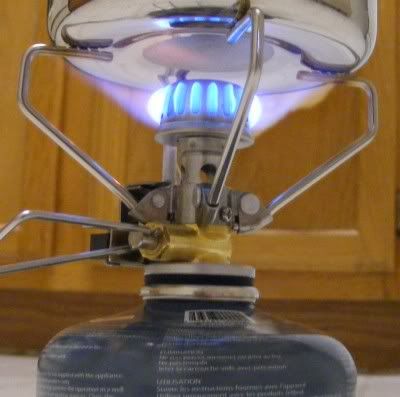 Nice blue flames when I set it to about a medium burner setting.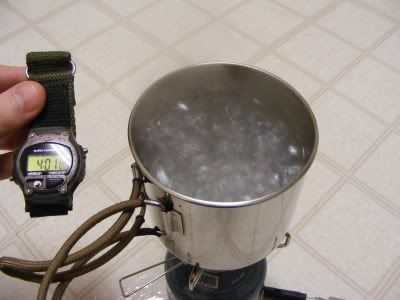 A cup and a half of water boiled in about 4 minutes on a medium burner setting in a GSI Stainless Cup.
You might have also noticed something in the pictures. It's a MSR Universal Canister Stand. Which is very sturdy, and can be used with tent pegs to absolutely nail it in place.
http://cascadedesigns.com/msr/stoves/st ... nd/product
" onclick="window.open(this.href);return false;
http://www.rei.com/product/814692/msr-u ... ster-stand
" onclick="window.open(this.href);return false;