was walking around wally world today and saw a hunting pack that would work for a new set up for my bug out system.
the pack its self filled with 5 mres, some oatmeal, bullion cubes, cache lake camp food (search for it really good and they have a website), 2 quart canteen, 3 liter hydration bladder, and the other odds and ends you would need for a B.O.B. also pictured is the pistol belt/on person survival kit. This belt and kit would always be on me in a SHTF kind of situation. the small gear pouch is with me where ever I go along with one of my pistols.
the pack set up with mosin nagant in the rifle holder, 90 rd battle pack in an old bandolier, and HI-point 995ts that will be in my hands.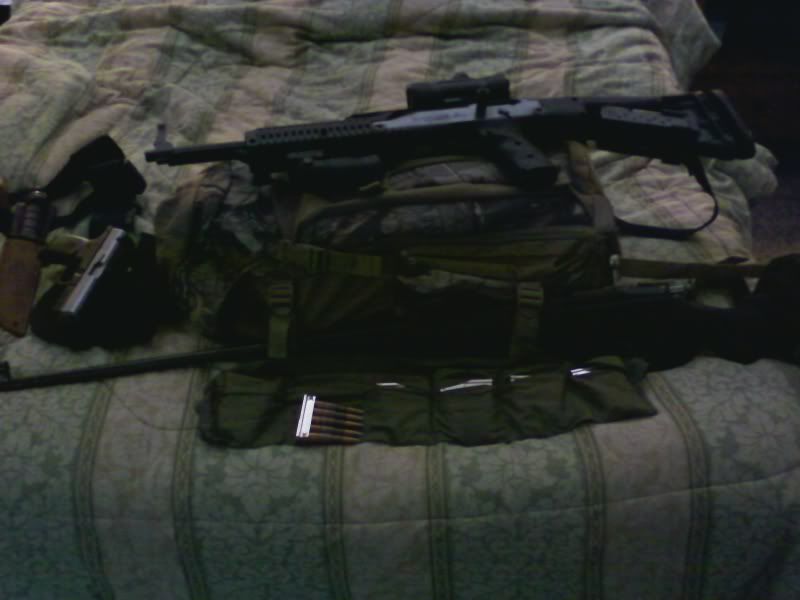 the pistol belt and gear that is on it mosin nagant pouch holds 40 extra loose 7.62x54r rds.
contents of small gear pouch that goes on pistol belt
and My EDC (I only carry one of the pistols at a time)
and the contents of my BOB
hygiene gear, ammo, and rem oil cloth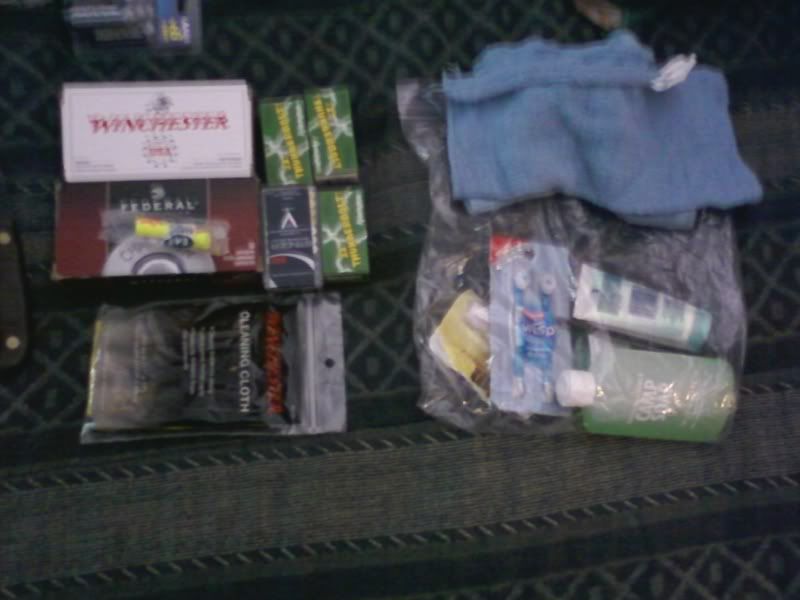 spare clothes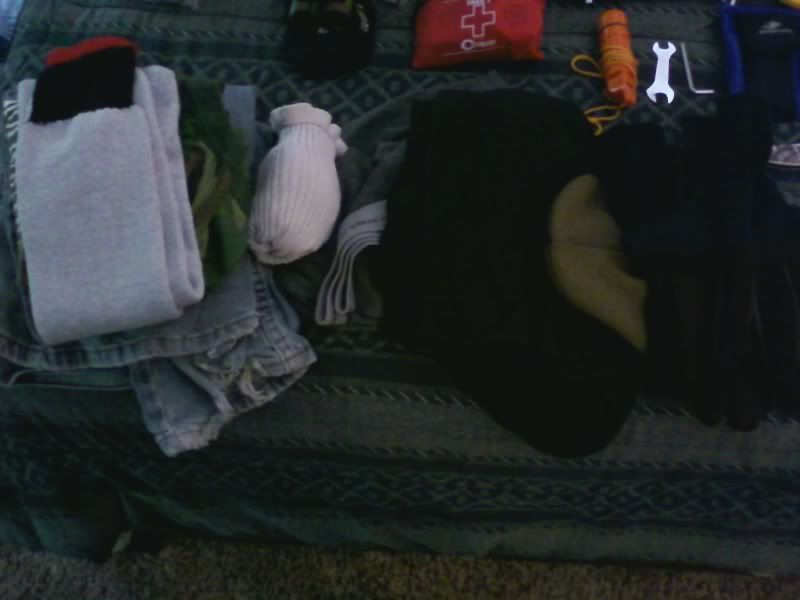 first aid kit, knives, multi tool, sharpener, shelter (survival blanket).
cordage, trash bag, binos
poncho, candles, chem lights, batteries for flashlight
toilet paper, hand warmers, shower wipes, water purification tabs
esbit stove, pot, canteen, small bowl with silverware, and a can of herring
mres, emergency food bars 2400 kcal, 4oz. water pouches if i cant find water.