I've got this setup created out of gear I have, and I really like it. However, it's pretty ghetto rigged. I'm trying to find a similar chest rig/rack with a hyrdo pack on the back.
The chest rig is a HSGI Warlord, with some crap tacked on.
Does anyone know of a rig like this that doesn't involve ghetto attaching things?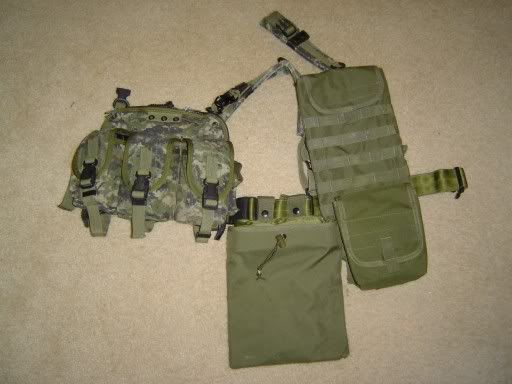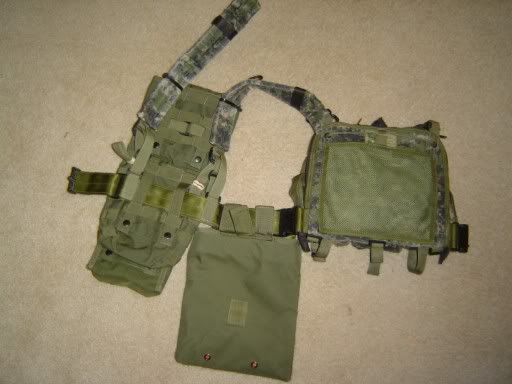 Thanks so much!