I really like gear which is cheap, DIY and multi purpose. This isn't a world shattering invocation but had fun making it. Here is a simple DIY project. The multi use USB lantern. This isn't complex so will keep the words down and pics high. Total cost can be under 7 buck.
So what's inside the bag?
The parts.
1. Sliding friction knot and clip which allow for easy adjustment of height.
I use this knot on my tarp ridgelines as it allows one way adjustment aka adjustable taunt and positioning of the tarp.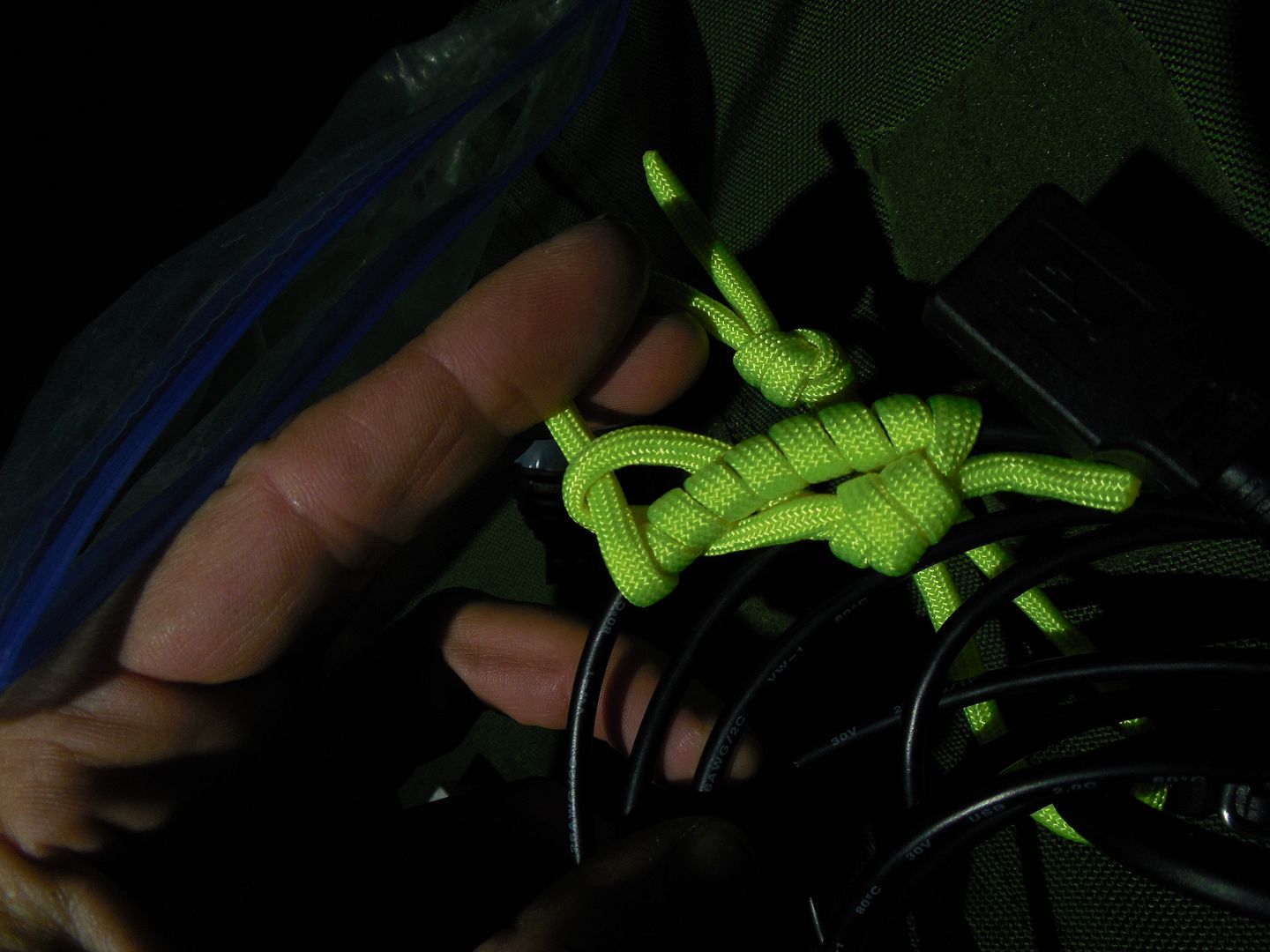 I use USB cord to hang and help power the LED. My preference is 6-10 feet but don't recommend more. I tried a bunch of cords noticing the ones with enclosed female ends (the back one shown here) has more retention than the ones with exposed (white) end. The exposed end just doesn't have the proper hold on the USB powered light to be trusted. I got these for 2.85 shipped on Ebay.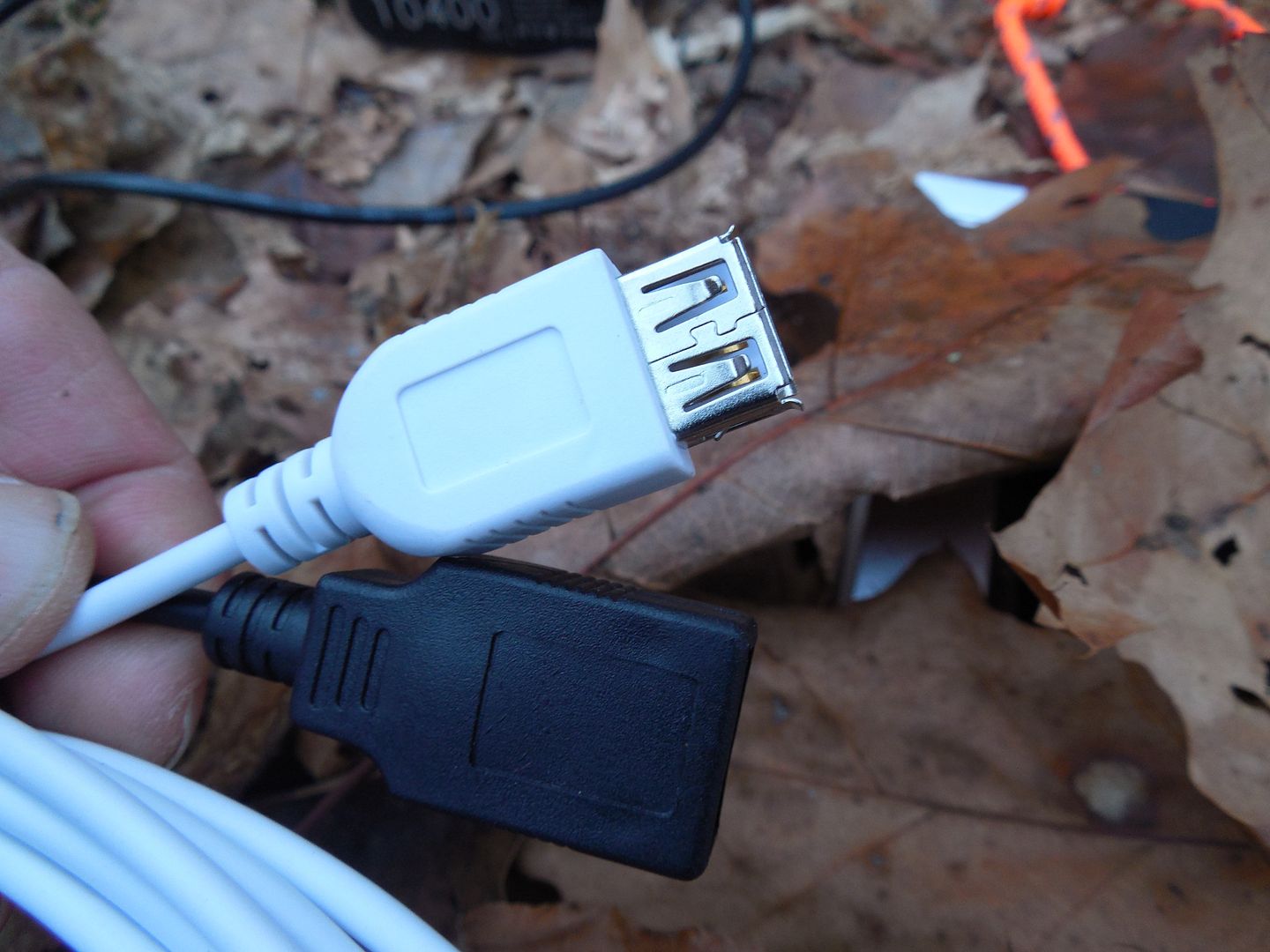 The LED bulbs are .79 cents and up. I use this discontinued Goal zero Firefly with NW looks like XP-E G1 Cree. It's thick Al build and warm tint made it a GO for me. Also like the multi colored interchangeable caps. 10 bucks.
The second one I got for 99 cents shipped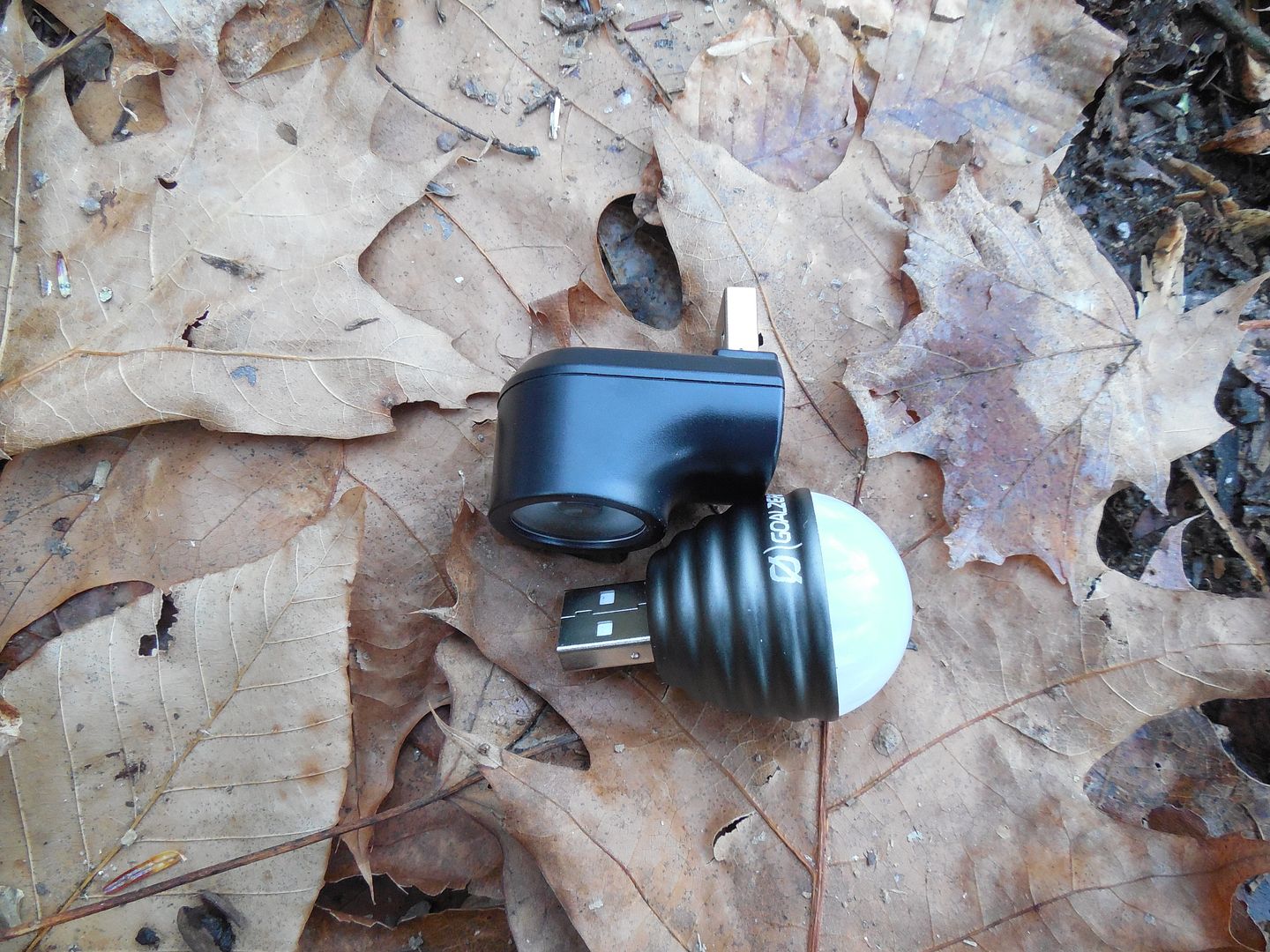 It's mostly in my Guide 10 kit but sometimes take it when packing USB power banks as makes for a nice backup flashlight which is more powerful than the 5mm LEDs which can be included in some power banks. A 99 cent upgrade for multi function.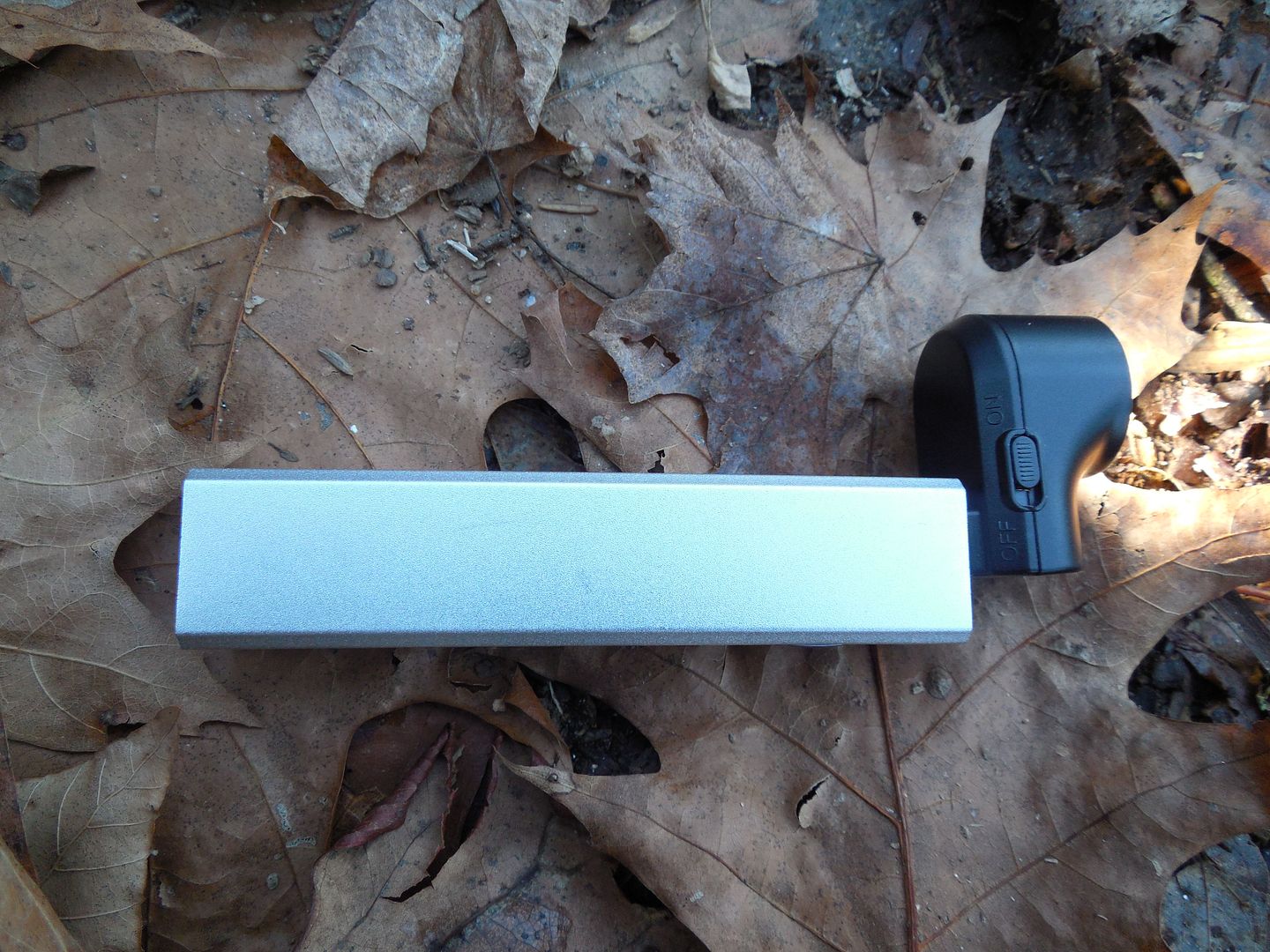 The powerbank cost me around 8 dollars. It is 2600 mAh and has a switch which is very useful for turning the lantern on from my bag. The cheapest powerbank I have seen is 4 dollars shipped.
Any powerbank will work and each has their pros and cons.
Add your phone USB cord as there is a power bank in the DIY lantern set.
Use as a flashlight.
Even without the extra 99 cents invested in the little USB powered flashlight thing (which rocks) the DIY lantern kit can make for a backup flashlight. It's dark! I am in the woods and the headlamp is dead! OMG! Cracking out the bag.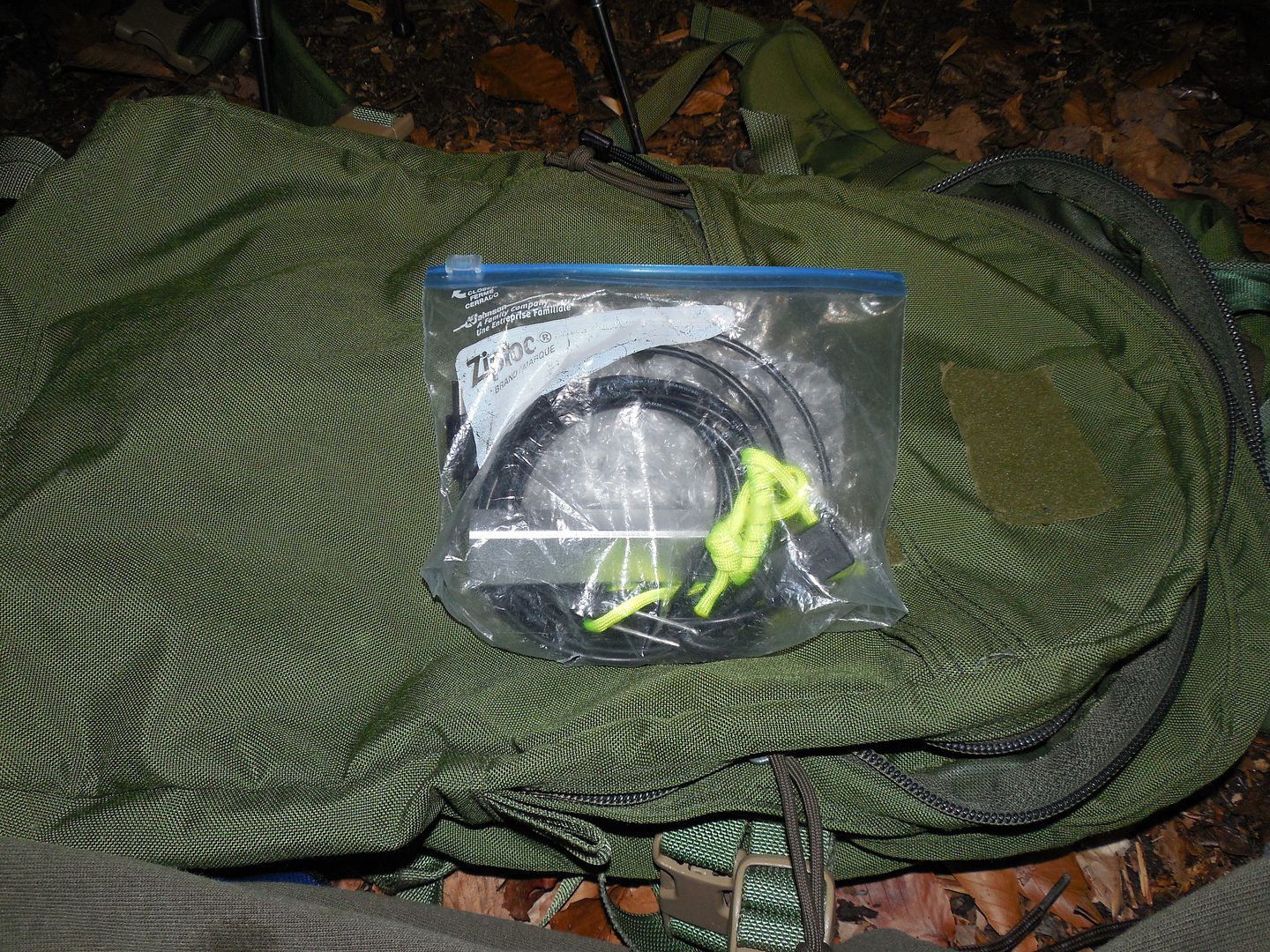 Using just the bulb and lantern USB powerbank.
The DIY lantern has some pros over USB bulbs with cord attached. In flashlight mode there is no wire to fight through the brush. That said the Sunjack hanging bulb is kinda nice.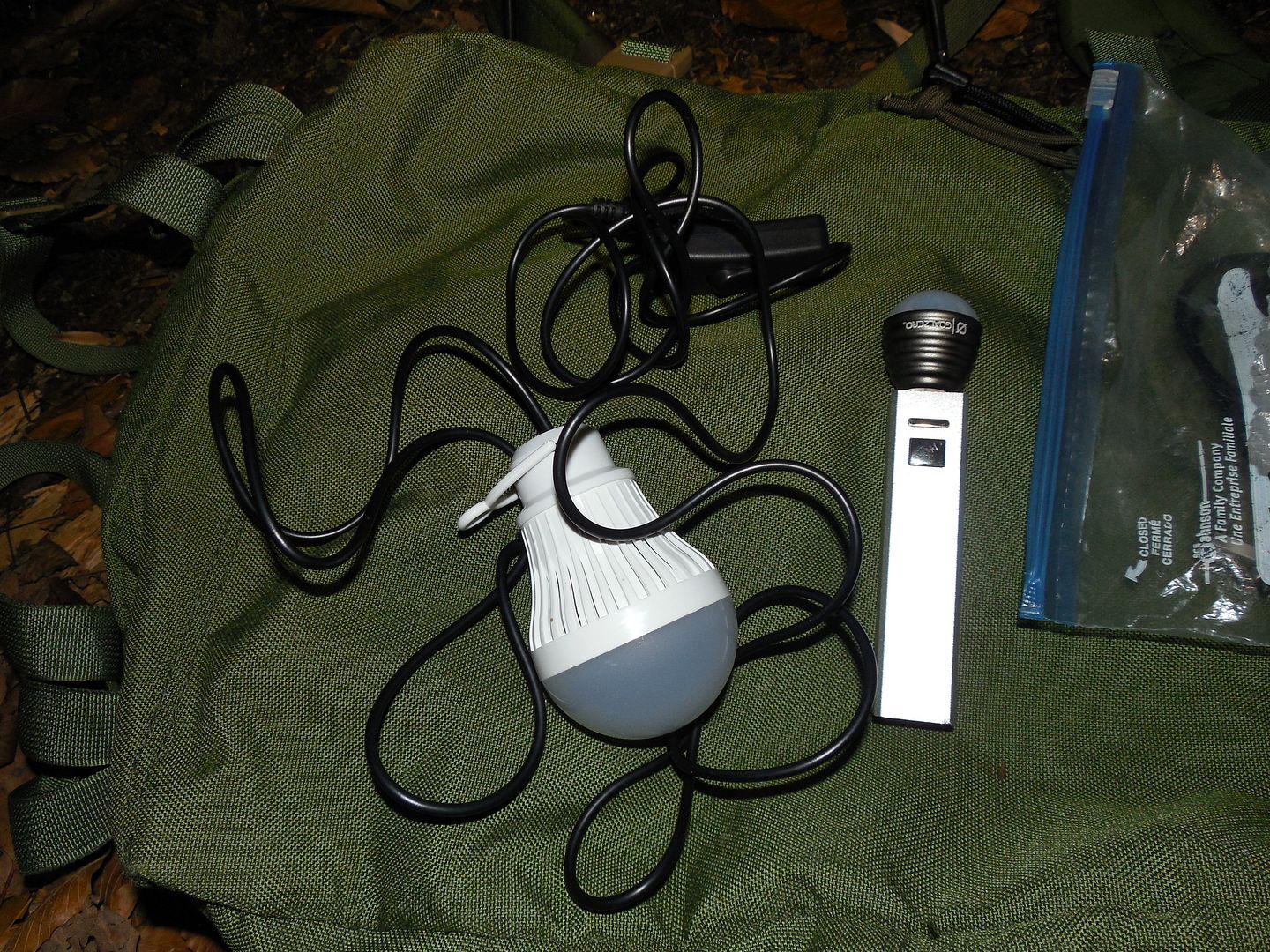 Ready to GO! The switch is useful here as well but not a requirement.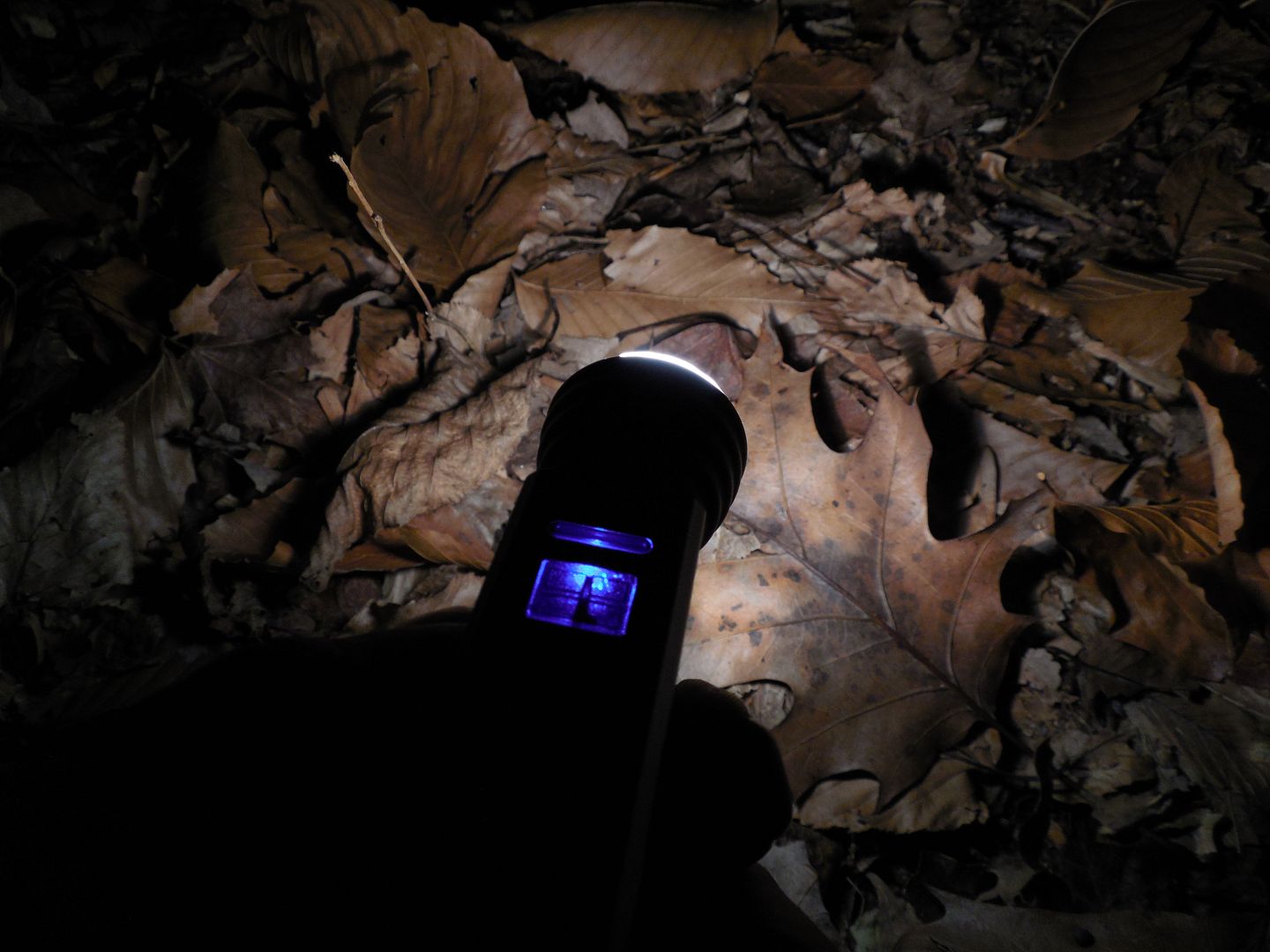 It works but how well depends on your USB powered LED bulb. Some are better than others. Actual light output in the actual woods with bears LOL! No camera flash.
Yup I actually use this.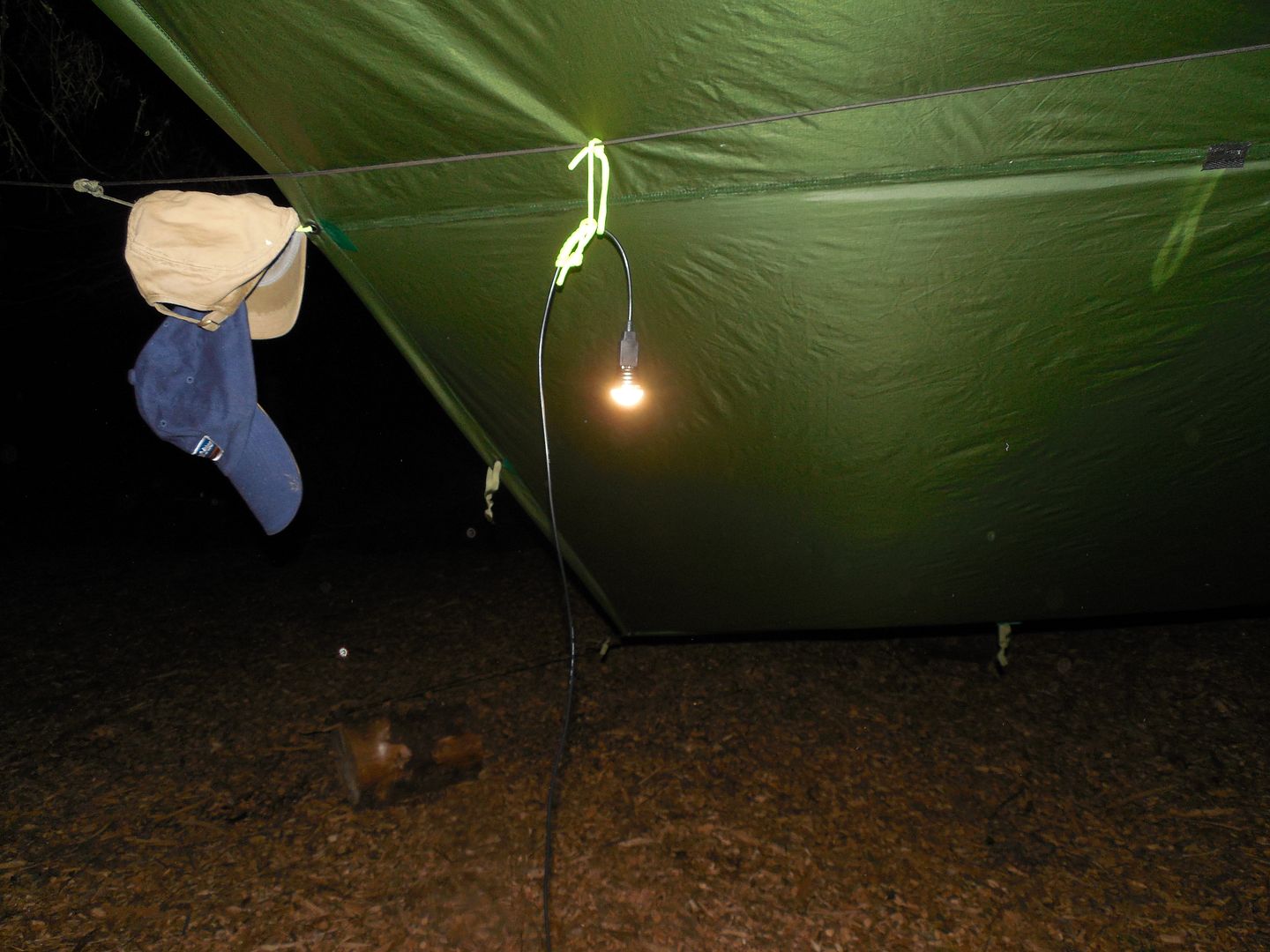 Here is a video.
Thanks for looking.